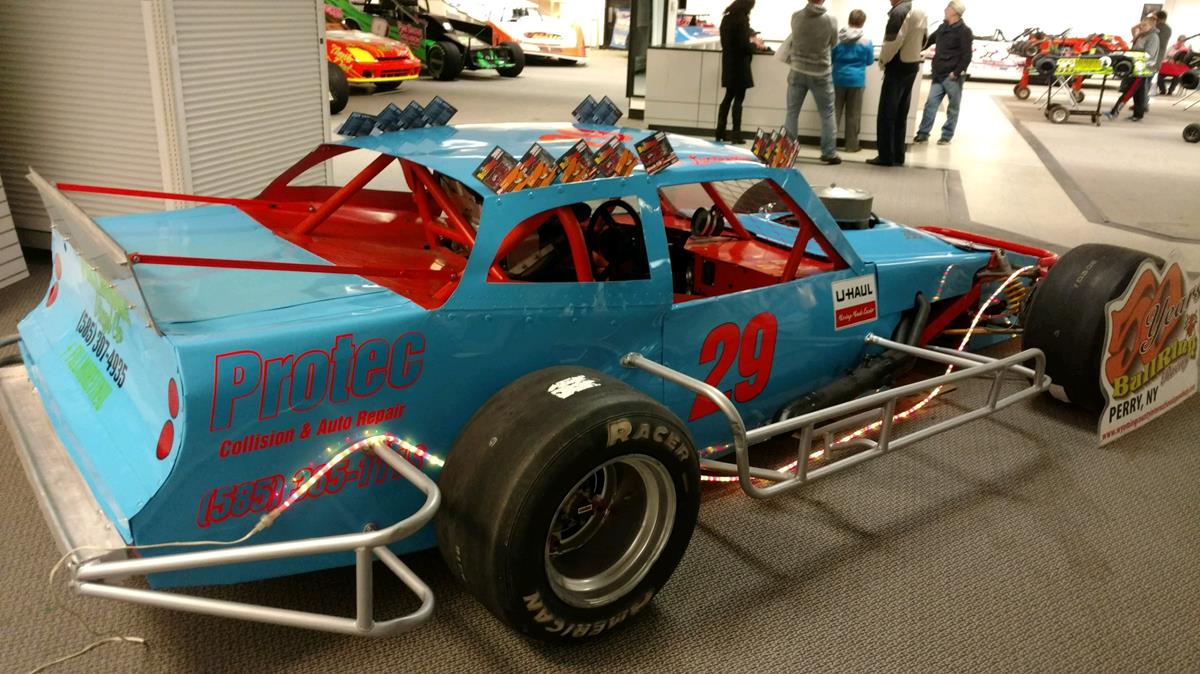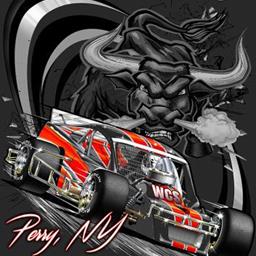 ---
Landcastle Receives First Trophy of the 2018 Season
WCIS News Release 3/19/18
Landcastle Receives First Trophy of the 2018 Season
Perry NY;  Rookie SST Modified Driver, Jason Landcastle revealed the reconditioned #29 machine at the Olean City Mall Motorsports show last weekend. Displayed in a heavy dirt racing region of the state, the Asphalt Opened wheel modified… with New slick American Racer Tires… turned many heads, and captured the best of show – Asphalt trophy!
Jason Landcastle and his team of family and friends now reside in Caneadea, NY where he is now the entrepreneur / owner of Protec Collision & Auto Repair. He and his family have been involved in racing at the Perry Racing facility, Wyoming County International Speedway since the dirt days. Jason was a team-mate of former racing legend Doug Pringle B9 of Warsaw NY and remained periodically involved in the full body stock car division at the BullRing ever since.
In 2017, Landcastle returned to pilot the 9J SuperStock until purchasing the SST Modified later in the season. With only two SST races under his belt in the premier division last year, the team is looking forward to the competition beginning Opening day, Saturday May 19, 2018 7:00 pm.
The SST Modified field will be the most competitive season of recent years in 2018. The return of veterans and the influx of rookies will keep the 1/3rd mile BullRing race fans glued to their seat. Opening day will be 'Meet The Drivers' and fans will have the opportunity to visit face to face with all the teams of the BullRing down on the track during the intermission. Join us for another season of great Super Short Track Racing action!
Back to News