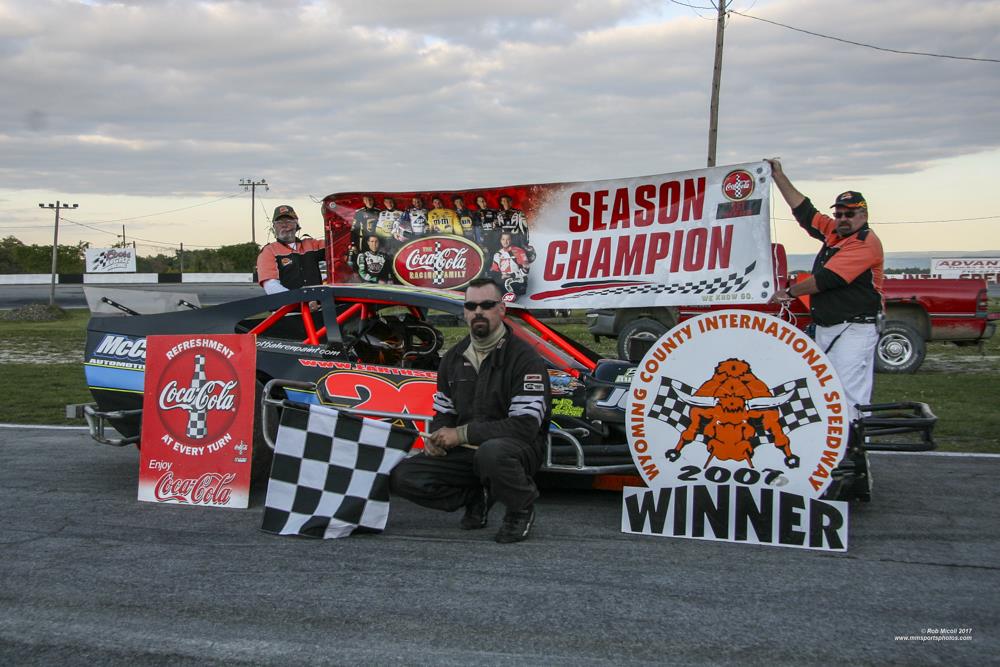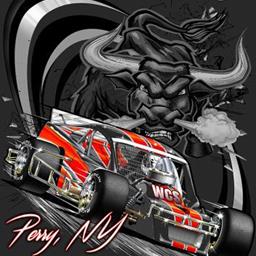 ---
Wyoming County International Speedway Announces Jim Pierce Memorial SST 100 Qualifying Series
Wyoming County International Speedway Announces
Jim Pierce Memorial SST 100 Qualifying Series
 
Perry, New York - Wyoming County International Speedway has partnered with Lancaster National Speedway and The Track at Hillside Buffalo to create a series of five qualifying events for the Second Annual Jim Pierce Memorial SST 100.  The Sportsman/SST Modified feature winners of specific races at each track will earn a guaranteed starting spot for the memorial 100-lap event, which is scheduled for October 13, 2018 at WCIS.
 
[caption id="attachment_2653" align="alignleft" width="1000"]
Photo Caption: 2007 WCIS SST Track Champion Jim Pierce (photo credit Rob Micoli)[/caption]
The qualifying series encompasses the Joe Reilly Sportsman Summer Slam 75 (June 16) and the Sportsman Feature at the US Open (September) at Lancaster; the George Decker Memorial 75 (August 4) at The Track at Hillside; and the WCIS 58th Anniversary 58-Lap SST Modified feature (July 28) and Labor Day SST Modified 100 (September 1) at Wyoming County International Speedway.
 
"We are thrilled to be able to work in conjunction with all of the tracks that Pierce used to compete at and especially being able to highlight what were some of his favorite events to race," said Lori Overdorf, race organizer.
 
The inaugural memorial race last year honored local racer Jim Pierce, who passed away suddenly last August at the age of 47. In his No. 26 SST Modified, Pierce captured multiple feature wins at Wyoming County Speedway, as well as a 2007 SST Modified Championship.  He also took home feature wins at Lancaster National Speedway, The Track at Hillside, Lake Erie Speedway and competed at other local tracks in Western New York. 
 
"We are truly honored to show our continued tribute to not only a fellow racer, but a friend, by running the Jim Pierce Memorial," said Jim Majchrzak, WCIS owner. "We are very happy to work with other local tracks to make this event one of the marquee shows of the season."
 
Lancaster didn't hesitate to throw their support and involvement behind the tribute and work with their neighboring short tracks.
 
"Like cousin Jim (Majchrzak) said, Jim Pierce was not only a racer at Lancaster, but a friend to many," said Tim Packman, Lancaster track president. "If we can gain more interest for the Sportsman divisional races at our respective tracks and pay tribute to a great person and championship driver, then all the better for everyone involved."
 
The Track at Hillside management as well as the Decker family were enthusiastic as well about joining in the qualifying series.
 
"Racing at times, on the track and in the pits, can get ferocious between competitors and crews but this show of support for the Pierce family is an example of the true brotherly nature the community is all about. It is great what Lori Overdorf is doing to make this race happen and it is a privilege to have Hillside Buffalo play a small part in it." commented Hillside General Manager Nick Johnston. 
 
A "Lucky 15� Lap Money program for the drivers will also take place for the Jim Pierce Memorial SST 100 and will be run by Lori Overdorf.  Laps are a minimum of $26 each, in honor of Pierce's racing number, and are now available for purchase.  Specialty awards such as Hard Charger, Hard Luck and more are available for sponsorship as well.  All of the lap money raised will go towards the drivers participating in the memorial race.  To purchase a lap, please contact LOverdorf@hotmail.com or at 716-207-2824.
 
In addition to the lap money, a custom trophy is being designed by Dennis Murphy and RNE Precision.  Additional bonuses for participating drivers are also in development.
 
The Shootout at the Bullring, slated for October 13 and 14, 2018 will feature some of the best racers from the east coast vying for the checkered flag.  For more information visit www.thebullringwcis.com.
 
###
 
Back to News