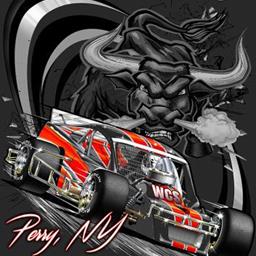 ---
An Article About YOU!
Perry, NY (February 22, 2021); Introductions are important, so let me start, and then help me know about you as well. I am Tommy Smith. For years, I have enjoyed the exciting arena of stock car racing at Wyoming County Int'l Speedway. This year I will be joining Dan Turner in the announcer's tower.
Jim Majchrzak and his staff have asked me to learn everything I can about you, the drivers, about your teams, and all I can know about your sponsors, supporters, and the people who have helped get your race car to the track. In addition to broadcasting this information across the PA system on race day with Dan every Saturday, I am honored to be writing some of the articles that will help tell the stories on Facebook and on the website for Wyoming County Int'l Speedway each week.
Now, we need to hear more about you! We want to write a featured article about you. If you are interested in having us visit your race shop, or send us some build photos and allow us to interview you and your crew as you prepare your ride for 2021, contact me today.
We are excited to highlight our veteran drivers, greet the pilots who have a few seasons under their belt, and introduce the developing field of new competitors to our loyal readers and fans. We want to include information about your sponsors, people who have influenced your racing career, and those who most deserve your appreciation.
I look forward to scheduling your interview. We are less than a lap away from the 2021 season, so contact me today and let's get your story printed!
Tommy Smith; (585) 330-0195; carcruise105@yahoo.com
Back to News