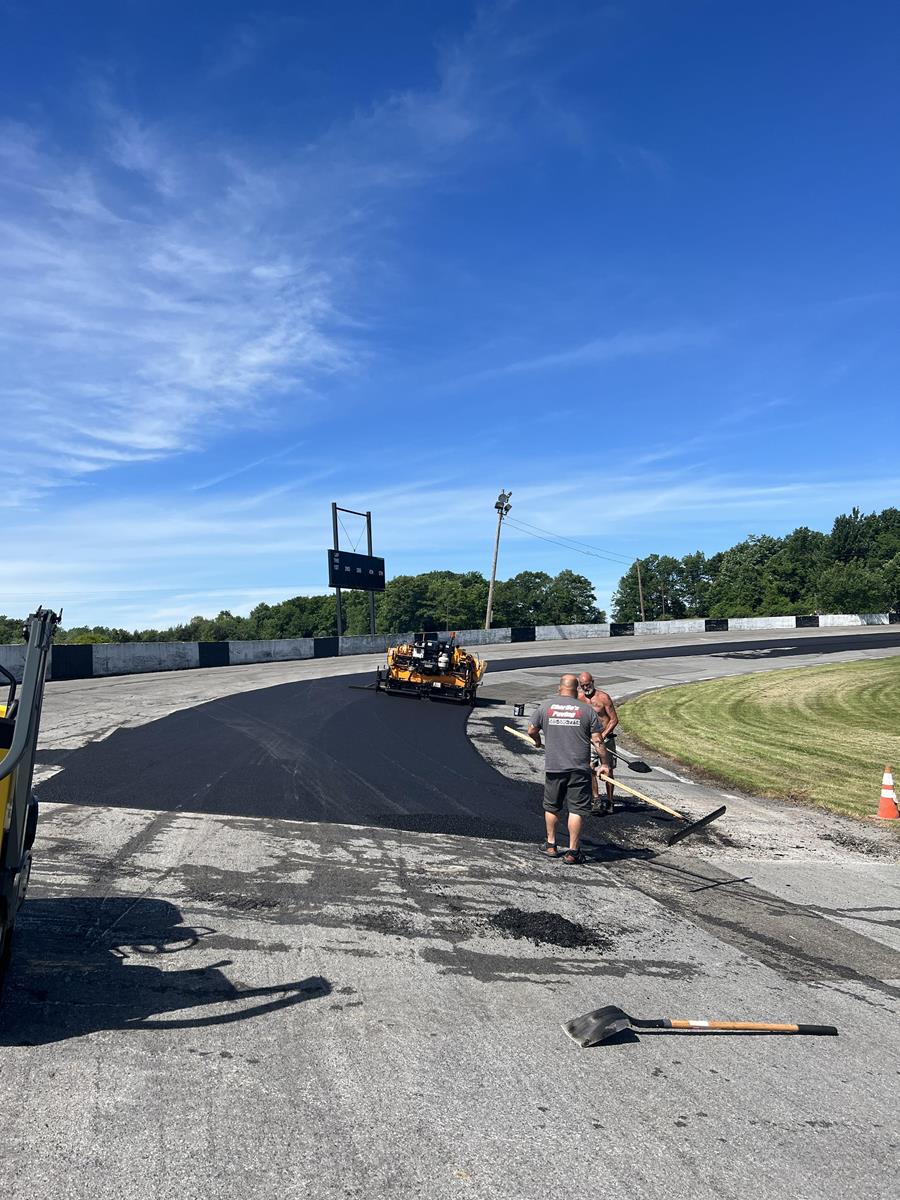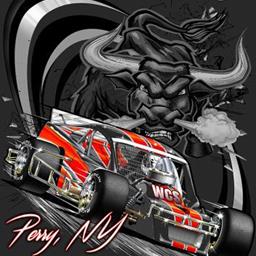 ---
Track improvements are looking great at the BullRing
Perry NY, Stock Car racing Entertainment has been stressed out through the past several seasons, but the physical improvements underway during the slowdown will certainly be beneficial in the BIG picture. New building and Media Center Development, road improvements, paint, electrical, My Race Pass, MyLaps, and the best improvement to date…. the repaving of the corners.
Thanks to Chris Fin and the Charlies Paving Crew, the project came out tremendous. Removing the inconsistency of the rough patch work and creating a smooth transition through the corners. This will not only be a handling improvement, but also a speed improvement. Some racers are predicting a half second or more in lap times… this is huge on a 1/3rd mile asphalt oval!
The cure time for the paving project has been the concern of all those involved. How soon can we begin competition on new asphalt without damage? The recommendation is several weeks. This truly wasn't the answer we wanted to hear, but it's the only smart move considering the investment.
So, the WCIS Marketing Team is back at it… rescheduling opening day… again. For those racing teams who are ready to go, give us a bit more time to make it right. As for those not ready yet after a long winter…. Lets get going and be ready to go for July 16th… Opening Day and Pirate Nite!
We respectfully stayed clear of opening on the 9th due to the Holland show, but want a full house the following Saturday welcoming back the TQ Midgets and the rest of the BullRing competitors. American Racer believes we will see another load of tires next week and sales will be opened shortly after.
The Speed77 lap SST Event will be moved to Labor Day weekend and prove to be a highlight of the condensed schedule… most other events will fall in as recently scheduled, But be sure to check out 'theBullRingWCIS for a full update of information.
Thank you for your patience and support moving forward…
---
Submitted By: Jim Majchrzak
Back to News