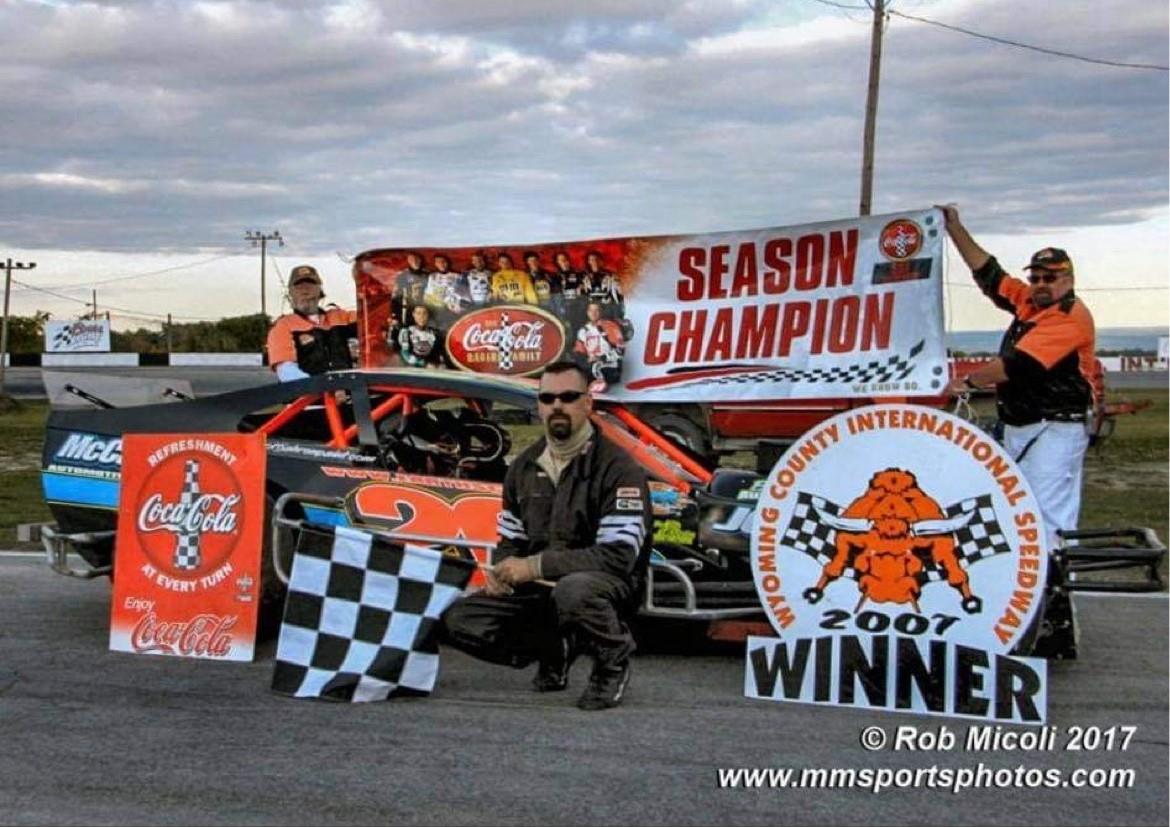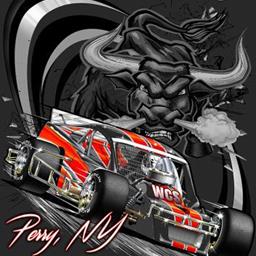 ---
Jim Pierce Sr was one of the nicest people you could ever meet...
Jim Pierce Sr was one of the nicest people you could ever meet. He would always have a smile on his face even during some of the hardest times, he would bring light to the situation and figure out how to overcome them. He was a very hardworking individual, with not many other people around the shop to help. He would maintain anywhere from 1 to 3 cars all while balancing his full-time job and taking care of his family. No matter how much needed to be done
at work or at the shop, he would always make time for his family a priority.
Jim Pierce Sr's racing career started off in 1999 and he went on to compete up until he had passed in 2017. Driving the number 26 SST modified, Pierce went on to win multiple feature wins at Wyoming County Speedway as well as the 2007 Track championship. He also has wins at Lancaster National Speedway, Holland Speedway, and Lake Erie Speedway. He's competed at other tracks throughout Western New York as well, including one of his favorites Oswego Speedway.
Jim Pierce had a very successful career but that didn't matter when it came to his 2 sons racing. When they started competing in go karts at Bliss International Speedway, he had put his career on hold to focus all his attention on his 2 boys Jimmy Jr and Joey. It wasn't until his kid's racing careers slowed down for him to put some attention on his own racing career again, and
even then it was still more on his kid's careers than his own. Jim loved all aspects of the sport, whether it was driving himself, teaching his kids, or just helping whichever friends he had with their cars. He loved the sport and always wanted to be involved one way or another.
Jim Pierce Sr was a truly incredible person. He made some sort of impact on every person he came across in life and he will never be forgotten. The Jim Pierce Memorial is a celebration of him and a way to give back to other drivers alike at one of his best and favorite tracks in the Western New York area!
---
Article Credit: Jimmy Jr Pierce
Submitted By: Jim Majchrzak
Back to News