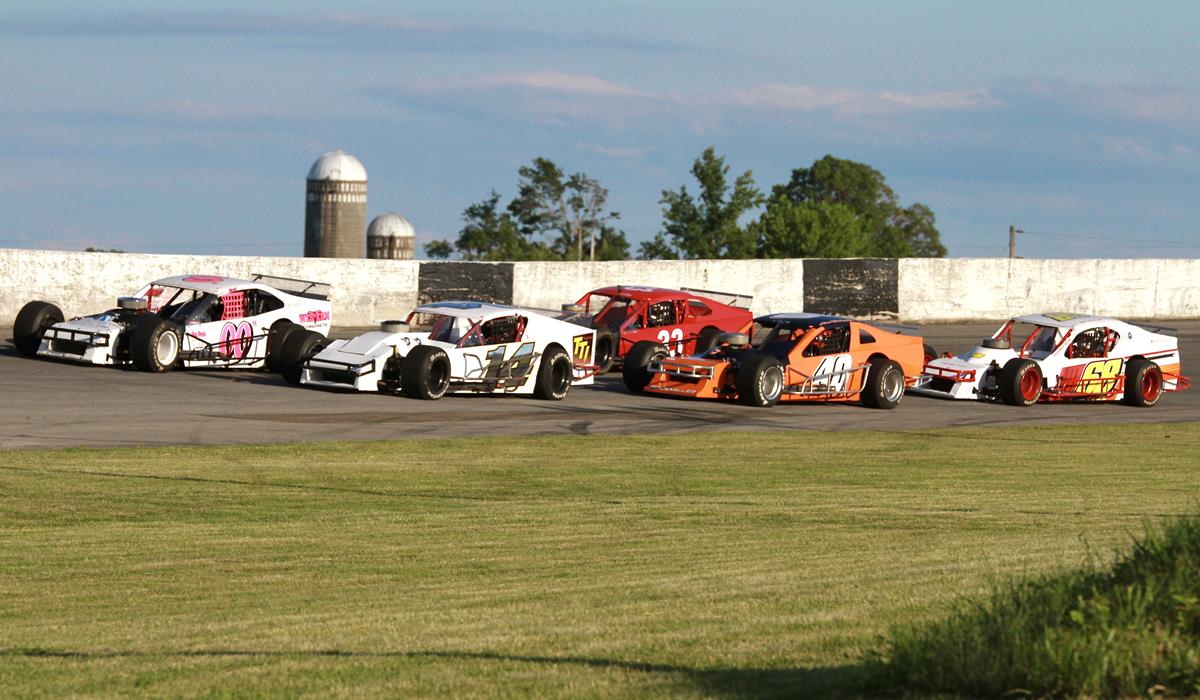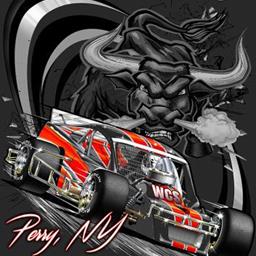 ---
Back In Action For 2023
PERRY, NY (May 18, 2023) - The BullRing Opening Day May 27th 2023
The long-awaited return to action at 'The Bullring' is here!
Opening day will see your exciting weekly divisions of racing back at the famed 1/3rd asphalt oval. 'Meet the Drivers' where fans can get an up-close look at the racecars during intermission. Racer Bring your Hero cards to hand out, fans wear your merch to support your favorite driver!
The SST Modifieds, Super Stocks, Grandpa Dog 4 Cylinder Pro, Stock/Jr., 6 Cylinders and Vintage Race Cars will be looking to hit the ground running in their return to 'The Bullring' for week #1 of action.
Last Years Season champion Bill Mislin #99 of the SST modified series Won by 8 points in his first Season championship with The BulllRing, with a competitive battle With Daniel Majchrzak #14 coming in 2nd in the short season. Tim Lewis #41 comes in 3rd with 103-point difference.
Russ Bulger Jr. #32 Collected his first ever Championship in the 2022 season SST Super Stock Series Against #12 Troy Almeter. Both Racer fought till the end to claim the 2022 season championship with an 8-point Lead to give Russ the title. Mike Chenaille #20 Coming in 3rd place with a 62-point difference. Chenaille Has been working hard to get his car ready for the 2023 season and determined to win this year's championship. Get ready for the action in this series, Clayton Evans #34 makes his comeback after blowing his motor in his start of last year's season. Frank Kline #33 back in the game after also blowing a motor on his first race back. New Drivers Hitting the starting line, new competitions, Season Regulars with modifications and determination…this is a series you don't want to miss!
Pro 4 G-Dog Series 2022 season championship winner Joey Bevacqua #41 With a 23-point lead to give him the season title, had a tough competition with 2nd place winner Nathan Bryant #49. Russ Bulger Sr #55 comes in 3rd place with a 70-point difference. Bulger Sr Is hanging up the suit for the 2023 season to help his kids out and get them ready to race. New drivers coming out for the season ready to take on the action…new dynamics and competitions will be going on in this series. Bryson Smith #02jr Wins the season title in the 4cyl Stock series. Now looking to step up to the G-Dog Pro division for 2023.
Frank Parson #14jr Won the 2022 Season Championship 6Cyl Stock Series. With Matt Mordau #38 coming in 2nd and Paul Stolenberg #17 with a 3rd place championship win.
On opening day, the WCIS staff decided to open early to allow for proper safety tech and car inspections. Cars Must Be inspected PRIOR to hot laps. Hot Laps Start at 3:30pm so time management is necessary to allow for inspections, car tuning, tire purchases and practice time…
Transponders- Make sure they are charged and ready to go for opening day. If you don't have your number registered with our staff, you will need to do so at the registration building. All cars are required to have a transponder. If you need one contact Dave Russel at speed 77 - 8511 Allegheny rd Corfu, NY 14036 1-(888)-286-8065.
This Season we decide to opt out of getting our liquor license. With Prices rising all around us, to do something for our racers and fans the WCIS staff decided the most cost-effective way was to go back to bringing in your own cooler. General admission guests of legal age will be able to bring in 6-pack sized coolers of beer and wine coolers (No glass bottles) to the grandstand midway for personal consumption.
Event Times:
1:00pm Back Gate Opens
3:30pm Practice Begins
4:00pm Front Gate Opens
5:15pm Drivers Meeting
6:30pm Racing Action Begins
INTERMISSION – MEET THE DRIVERS TRACKSIDE
SST Modifieds
Super Stocks
6 Cylinders
Granpda Dog 4 Cylinder Pro
Granpda Dog 4 Cylinder Stock/Jr.
-Vintage Race Cars
Front Gate Pricing:
$15 Adult*
$5 Students (10-16)
FREE Kids (9 and under)
$40 Family Pass (2 Adults + Unlimited Kids/Students)
Seniors (62+)/Veterans $2 Off General Admission
For more information, visit www.thebullringwcis.com, or contact Jim at (585) 245-2123.
Find us on MyRacePass "The BullRing" as well for more event information and real time results of the racing action! MyRacePass app is available on the app store and google play!
---
Submitted By: Jim Majchrzak
Back to News